Our Open Day on Saturday 12 October 2019 saw the launch of our new publication (made possible by the National Lottery Heritage Fund) - "In Memoriam" which contains the biographies of those listed on our War Memorial. We will be inclluding excerpts of this exciting publication on the website but please do contact us at saintsabounding@gmail.com if you would like to buy a copy. It is just £7.50.
The War Memorial at All Saints' Church consists of the War Shrine on the west wall, and the stained glass window above the high altar. The Shrine was dedicated by the Archdeacon of Hampstead on 21 November 1920, and contained the names of 42 East Finchley residents who made the supreme sacrifice – three more names were added later. The window represents four soldier saints – St Oswald, St George, St Martin and St Alban. The War Shrine and the window cost together £365.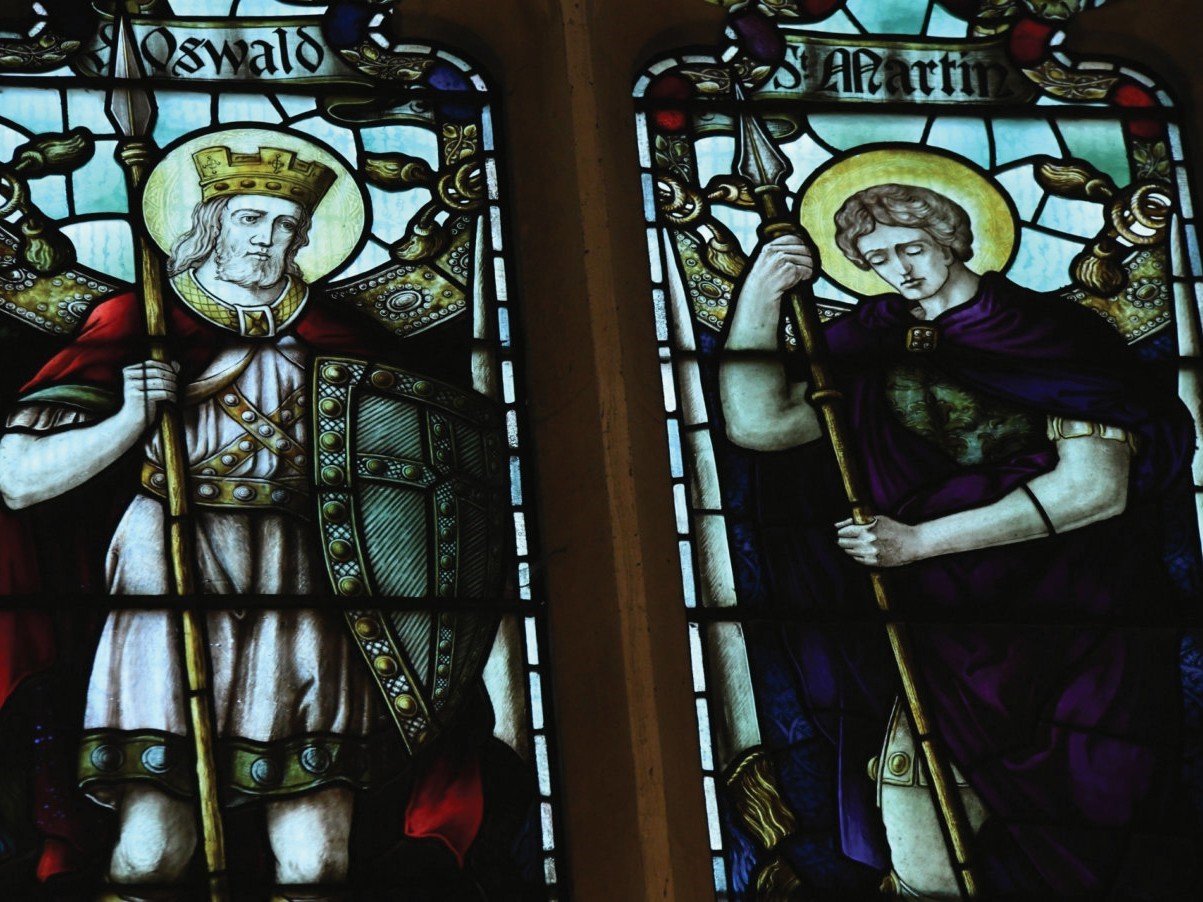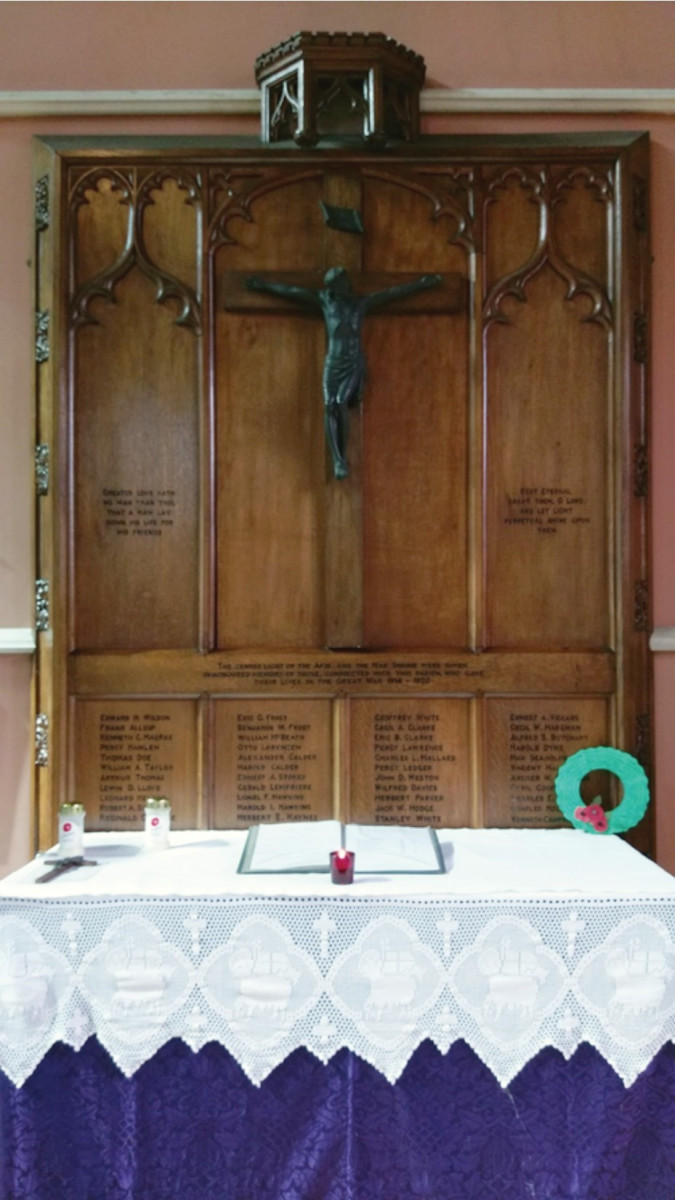 The people listed on the Shrine as casualties of World War I are all male and aged between 16 and 40; they include an Olympian and the holders of the Military Cross and the Military Medal. Some were married with children, others enlisted straight from school. Most died on the Western Front, but one died in East Africa and one in Mesopotamia. There are four sets of brothers.